Partner With a Cost-Effective Specialty Pharmacy that Prides Itself on Care Coordination and Medication Adherence Strategies
At Rosemont Specialty Pharmacy, improving patient outcomes while reducing the cost of care is central to our mission.
We accomplish this with our comprehensive care coordination services, including:
Clinical utilization management review of prescriptions to confirm appropriateness and dosage
Coordination of eligibility, benefits, billing, and reimbursement
Cost management consulting for patients and physicians
Drug checks for potential negative interactions
Monitoring for medication waste or abuse
Quality and outcomes management
Patient satisfaction evaluation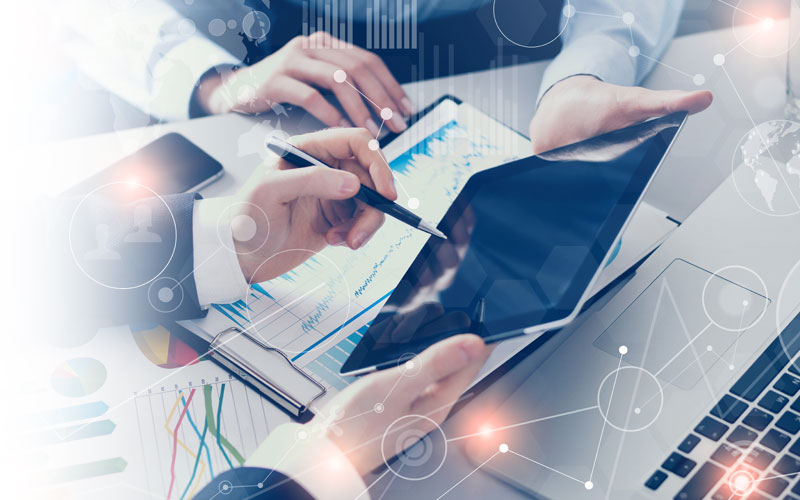 We currently ship medications to following states.
Communication at the Center of Quality Care
At Rosemont specialty pharmacy, we strongly believe that ongoing communication with providers, payers, and patients is the key to well-managed, lower-cost treatment plans that lead to superior health outcomes. We achieve this with:
Our skilled, experienced payer relations team, always on call to address payer questions and concerns
Continuous communication with prescribing physicians about patient treatment plans, patient adherence to medication regimen, and outcomes
A patient management program that maximizes adherence through one-on-one consultations with pharmacists, ensuring that patients are prepared to fulfill the requirements associated with each specialty medication
By focusing on communication, we ensure that we can consistently deliver on the highest standard of pharmaceutical care for your members, improving treatment outcomes while optimizing cost.
Learn more about our commitment to our patients
Our accreditations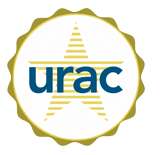 URAC Specialty Pharmacy Accreditation
To receive the URAC Specialty Pharmacy Accreditation, Rosemont Specialty Pharmacy has continuously demonstrated excellence in quality, reporting, and accuracy, in addition to having a patient management strategy that includes communication, patient education, and coordination of care.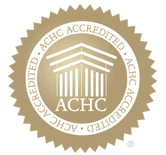 Accreditation Commission for Health Care (ACHC)
We are accredited by the Accreditation Commission for Health Care (ACHC) for compliance with the highest national standards for effectively and efficiently delivering quality healthcare products and services to consumers.
If you have any concerns about the product or service that you receive from Rosemont Specialty Pharmacy, you may contact ACHC directly at 1-855-937-2242.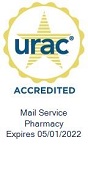 URAC Mail Service Pharmacy Accreditation
We are accredited URAC's Mail Service Pharmacy to compliance with the highest  standards for customer service, communications and disclosure, drug utilization management, pharmacy operations, and a process for mail service outcomes measurement and quality improvement services, which helps delivering quality healthcare products and services to patients.
Benefits Investigation to Reduce Costs to Payers
Rosemont Specialty Pharmacy provides dedicated benefits investigations in order to reduce the costs to payers, encouraging the use of generics, biosimilars, and more affordable brand medications.
Learn more
Add Rosemont Specialty Pharmacy to Your Specialty Network
If you're interested in working with Rosemont Specialty Pharmacy and would like to add us to your network of specialty pharmacies, call us at 1 877-592-7988 or contact us online.
Contact us